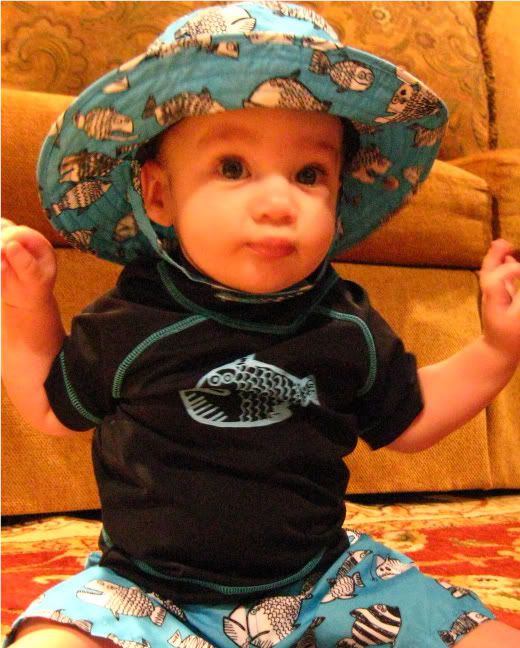 Ready for the pool! I thought Charlie would love the pool because he LOVES his bathtime. His goal is to scoot his baby bathtub up far enough to reach the faucet. He does this by rocking back and forth until he can reach the water. He always gives me a goofy grin when the tub starts moving.
Anyway, he LOVES the pool and the waterfall!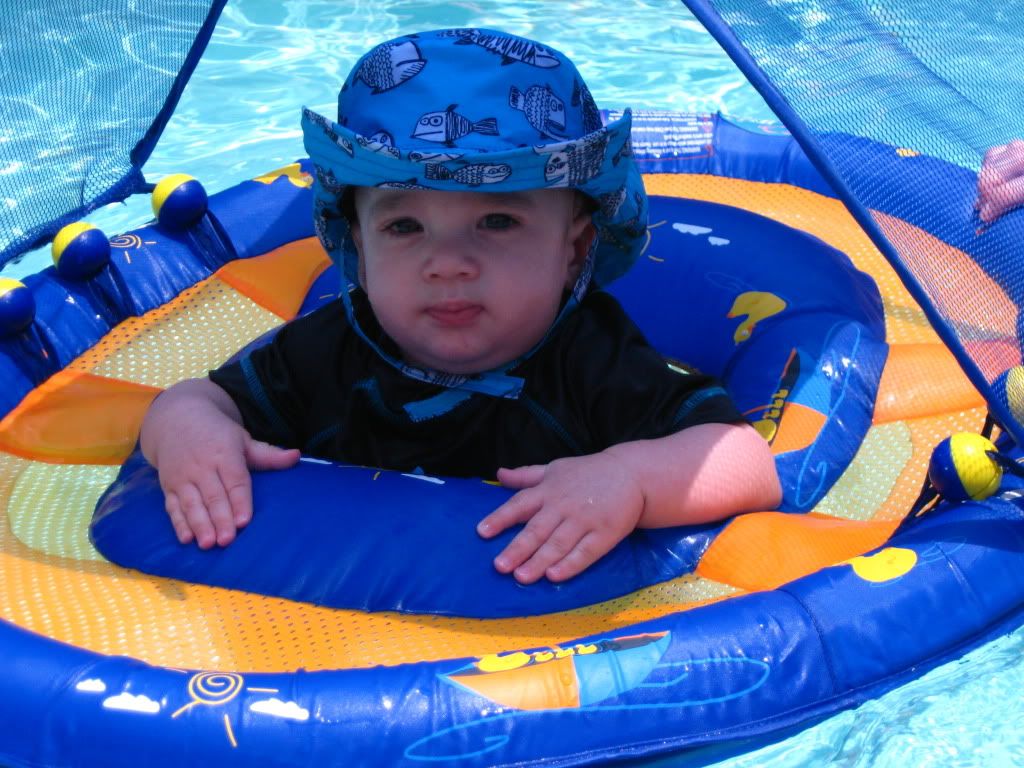 Elizabeth is our fish this summer. She is already our coppertone cutie, I wish I could tan like she does! She is diving for dive sticks (in the shallow end of course) and is so proud that she can swim without her vest. I don't have any pics of that, yet, but here she is rocking a camo tankini and Jeff's sunglasses!
No pics of Emily in the pool but not because she isn't swimming with us. Our camera is here in our temporary home BUT we are so ready for the water by the time we get all three dressed, lotioned up and in the pool that the camera is the last thing on our minds. Our new house (we close Monday!) has a pool and surely we will capture more shots of all the kiddos swimming!